The Society for Old Ivory and Ohme Porcelains (SOIOP) is a society whose members study and collect the wide variety of Hermann Ohme Porcelains, including Old Ivory. Please feel free to browse our website and see the beauty and variety of Ohme Porcelains.
All photos above Copyright Alma Hillman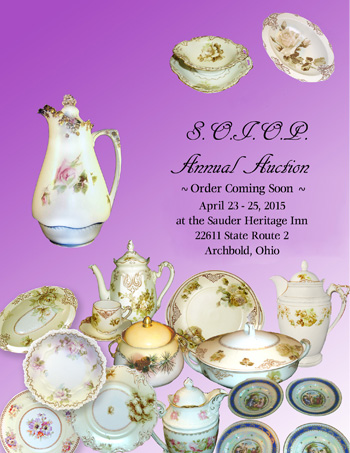 2014 Annual Meeting and Convention
Thursday, April 27th to Saturday, April 29th
in Windsor Locks, Connecticut
Details Coming Soon!